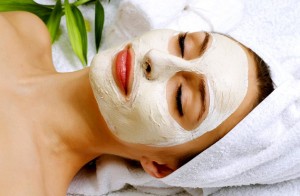 Facial Scrub,
Masque & Massage –
Our facial service is a natural unimbrasive and safe alternative for anti-aging.
Receive an anti-stress facial through gliding and pressure point massage of our facial scrub that will help remove dead skin cells allowing the regrowth of newer, vibrant cells. This is followed by a facial masque made from all natural ingredients of avocado and oatmeal to help firm your skin. It is completed with a finishing touch of skin rejuvenating moisturizer to restore and rebalance your face's pH-balance.
We guarantee you face will feel fresher and firmer in just a matter of minutes.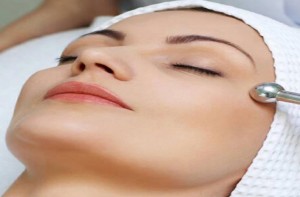 Diamond Peeling –
Improve oily or dull skin, enlarged pores, clogged pores, fine lines and mild complexion problems by availing of our Diamong Peeling.
Diamong Peeling is a microdermabrasion that is a non-surgical method that takes away dead skin cells and encourages the production of newer, vibrant skin cells.
Your spa specialist will first use a facial steamer to open your pores. A vacuum tip is then used to help bring out and remove the facial dirt to the surface that even the best toners cannot remove. This is followed by the gliding of our diamong tip with suction that will remove the dead skin cells. A facial mask with Evian water rehydrating compound is the applied to help replenish your skin. She will then apply cold compress using our cold stones to help close your pores. Your session ends with a finishing touch of a sunblock massage to help shield your face from UV rays.
This is a very extensive, quality service that we have made affordable.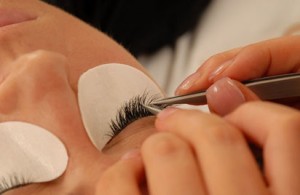 Eyelash Extensions –
A special date ahead? Why not LASH OUT? Enhance your eyes by availing of our Eyelash Extensions.
Our eyelash technicians apply the lashes one by one in order to give you the most natural look. Application may take 1 to 2 hours. Please ensure that your lashes are free of mascara to ensure proper application. You may choose from various lengths to suit your needs:
Go longer but natural with our Short Extensions – PHP550
Want that all day mascara effect? Medium Extensions – PHP750
Photoshoot or a huge party to attend? Long Extensions – PHP950
Eyelash Extensions last 2-4 weeks, depending on the post extension care the client gives her new lashes. Please kindly avoid rubbing, applying mascara, using make up remover or wetting your eyes directly.
Need a retouch? (2x maximum) – PHP299