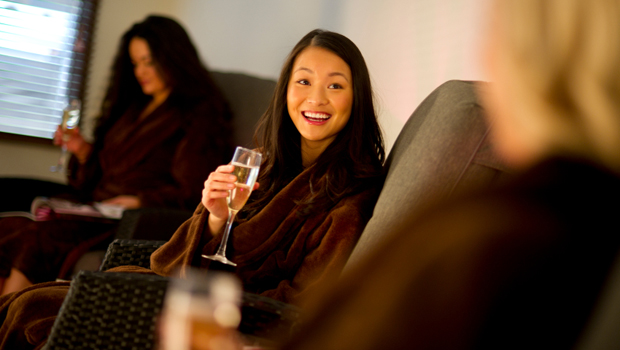 Different types of parties cater to different audiences. But no matter what type of crowd, everyone—especially women—will love a pamper party.
SPArty Rates – P996 worth of services per personnel / 4 personnel min. (Minimum P3,984)
Swedish, Shiatsu, Combi or Reflexcology Massage – PHP249.00
Manicure or Pedicure – PHP149.50
Manicure and Pedicure – PHP299.00
Peppermint Foot Spa – PHP319.00
Manicure, Pedicure, Foot Spa Package – PHP499.00
Diamond Peeling – PHP459.00
Cold Sugar Waxing – 15% OFF
Free Use of the following:
12 massage beds
7 massage chairs
18 bamboo dividers
On-site spa ambiance
Scattered rose petals
Flameless aromatherapy incense
Dim yellow lighting
Relaxing music
At home spa get-togethers are unique in the sense that they rejuvenate. Instead of tiring you out with loud music, dancing and mingling, this type of party offers much-needed TLC wrapped in a pretty package. Why not invite a couple of your pals to join you for a day of harmony and relaxation? The home spa experience is fabulous enough on its own, and it's made even more special by the presence of best friends.
Treat yourself and your most intimate friends to a few hours of total pampering. At home spa parties are easy to organize, affordable and best of all, beneficial to physical and mental health. Guests will relish this opportunity to indulge both inside and outside.
Celebrate your most significant occasions with our superb home spa packages. Body scrubs, massages and mani-pedis are only some of our offers that make the experience absolutely heavenly. Well-qualified therapists will relieve worries and stress, leaving everyone feeling completely refreshed.
This is how every party should be.