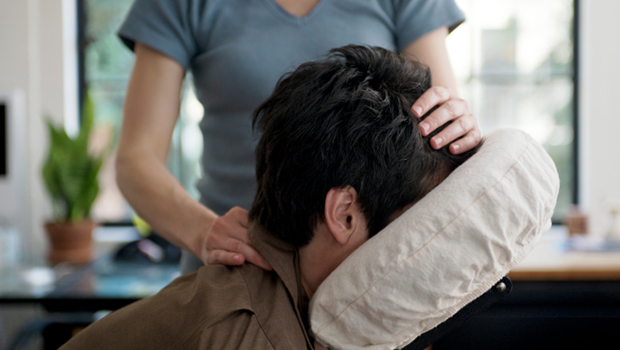 If there is any setting that's in need of constant positive reinforcement, it is the workplace. What better way to offer the personnel a dose of health and well-being than to bring the massage to the office?
Company Promo – PHP249/hr min. of 4 therapists @ 4 hours each (Minimum P3,984)
Free Use of the following:
12 massage beds
7 massage chairs
18 bamboo dividers
On-site spa ambiance
Scattered rose petals
Flameless aromatherapy incense
Dim yellow lighting
Relaxing music
Other spa services available at a discounted rate, please inquire.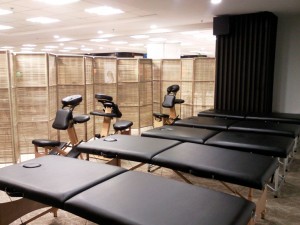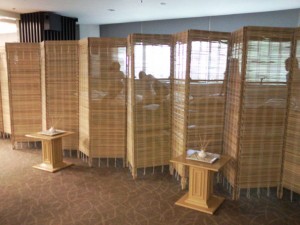 The workplace is often a very hectic place. After work, it is common for employees to head over to various spas or parlors for quality relaxation. We say there is no reason to wait for the end of the day.
If you're one of these employees in need of a quick pick-me-up, take half an hour (or even less) from your busy day to lift your spirits with a workplace massage.
Workplace massages are especially designed to fit in your regular lunch break. Efficient and effective, several minutes of massage therapy will leave you feeling refreshed for the latter half of the work day. It provides maximum effect in a limited timeframe, complete with professional therapists, top-notch equipment, plus music and lotions upon request.
This practice will not only foster general contentment and goodwill in the office, but it will also boost productivity. After being pampered, you and your fellow employees will face the work load with renewed energy.
If you're an employer, consider availing of this service as a perk to your office workers. Boost morale and improve communication around the office with the occasional workplace massage. Not only will it lift the employees' spirits and productivity, you just might be a bit more popular in the workplace as well.